White Birthday Boy Dog Tank
Product Description
Let the world know that it is your boy's special day! A super soft baby rib tee.
Perfect for those days at the dog park or doggie daycare.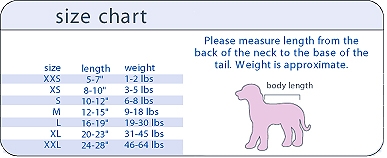 Product Reviews
Write Review
Posted by Jessica voorhees on Aug 15th 2013

This was the most adorable shift ever. My puppy loved it and the material was very soft and comfortable. I would definitely recommend this product!!

Posted by Samson on Apr 3rd 2012

The shirt look at first like it was going to be small but after we took sam to groom. The shirt fit perfect. Samson look adurable with his shirt.

Posted by Susan on Mar 27th 2012

Love the BDay shirt. It's made of good quality material, well sewn and fits our little guy very well.

Posted by Kennedy on Aug 24th 2011

It is hard to find outfits for my larger dog, but this birthday boy tank fit him great! Thank you!!!