Product Description
Bright, sassy, and full of life, this bikini will look fabulous on your darling poochie! Lounge out by the pool or on the beach in style. Everyone will be totally jealous.
Features a country floral print with elastic straps and velcro closures. The bottom has a bow detail and velcro closures.
95% polyester. 5% spandex.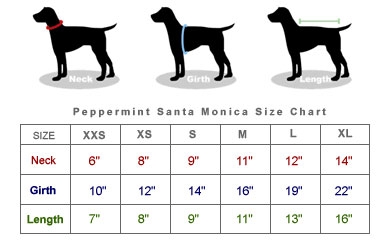 Product Reviews
Write Review
Posted by Sean on Feb 10th 2014

I love this! I bought this for my mother's mini/toy poodle as a joke, but it's actually really cool and my mom think's it's really cute!

This was honestly purchased to be funny, I wanted to surprise my mom because I always make fun of her cute little poodle, but honestly this bikini is really cool and really nice looking! It is great quality!

I totally recommend this bikini as swimwear for a dog, as well as a "gag" gift; although like I said before, it's really cool so it's nut just a gag gift if that is your primary intension!

Posted by Kendall on Jul 3rd 2012

Fits perfectly and she loves it! Looks just like the photo and is even cuter in person! :)
Find Similar Products by Category